#CreateEveryDay: the world in the eyes of creators
The ConceptD series provides creatives with all the resources necessary to realize their most innovative and unprecedented projects. Being a professional creator implies dealing with assignments, deadlines and tasks on daily basis, but there is a whole universe beyond that.
It is an everyday life-style, a way of thinking. Students from four different countries gave us an exclusive insight look into their creative processes.
Alongside their loyal ConceptD companions, they showed us where the magic happens, what they do when inspiration strikes and the deepest meaning of creativity to them.
ConceptD: productivity and security at their best with Windows 10 Pro
ConceptD devices ensure you unmatched productivity and safety.
With Windows 10 Pro you get faster startup times and improved multitasking.
All Windows 10 Pro devices provide end-to-end protection at no extra cost.
No matter where you are, security is guaranteed. And that's not all: discover the exclusive digital pen, with innovative and responsive Windows Ink technology, to give your artworks depth, vibrancy and life.
Windows 10 Pro & ConceptD let your creativity run as fast as your ideas.
Everyone has a story to tell: discover our Concept Diaries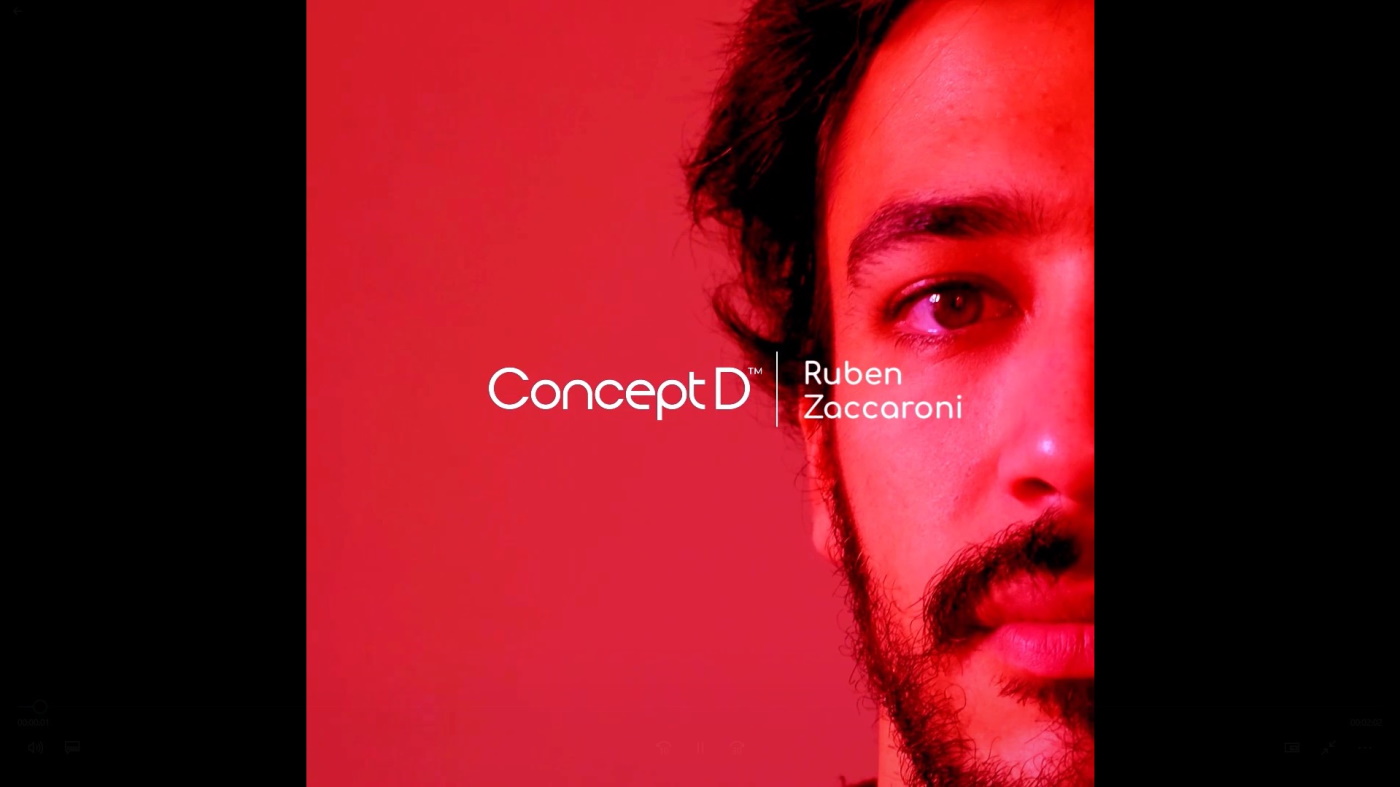 ConceptD: when multitasking becomes art.
he fourth guest of our Create Every Day project takes us straight into the world of filmmaking: Ruben Zaccaroni is a German Directing student, who is dedicating his life to creating movies with his own personal surreal touch. …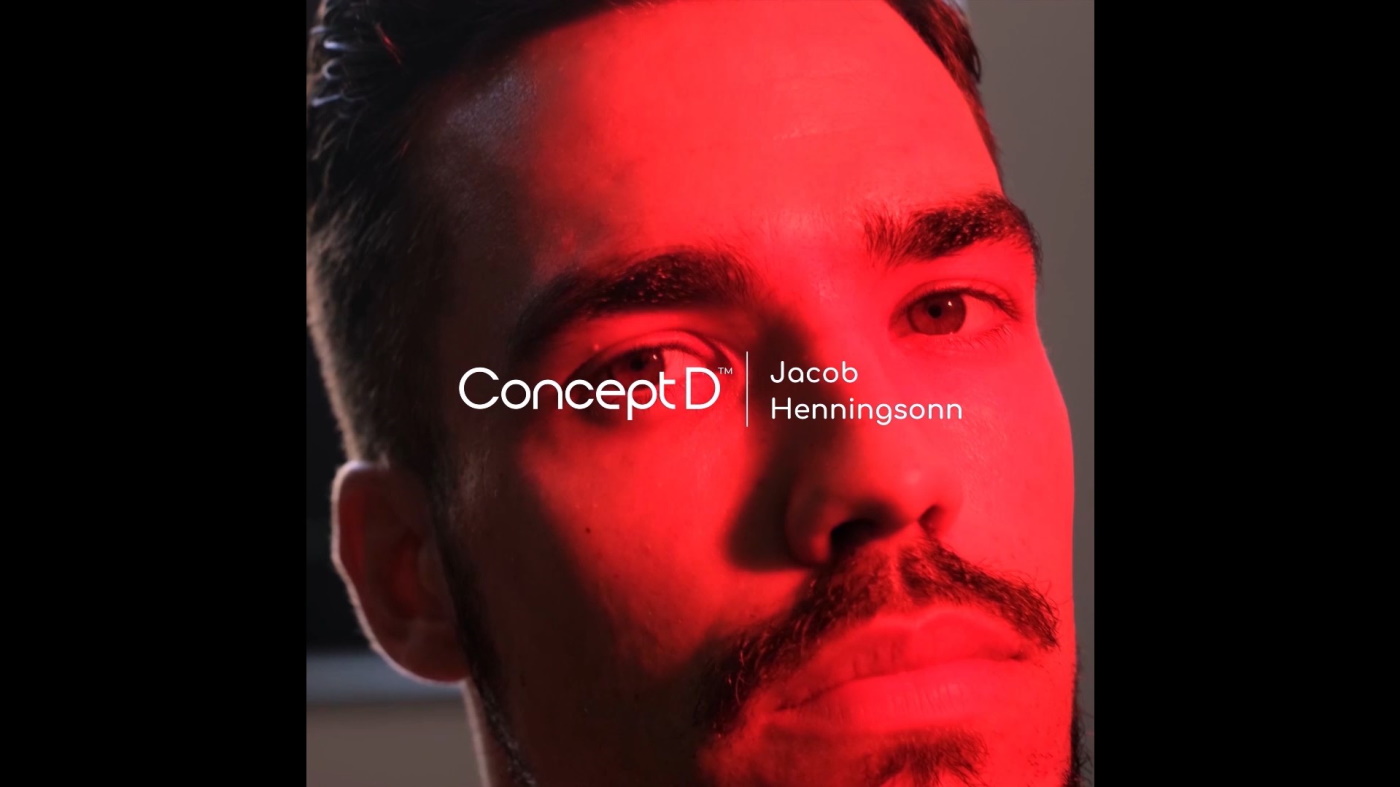 ConceptD is the go-to doorway to a world of creativity and imagination.
Introducing the third guest of our Create Every Day project: Jacob Henningsonn is a young and promising Brand Strategy student from Sweden, who is extremely passionate about getting a deep understanding of the dynamics behind the success of a product. …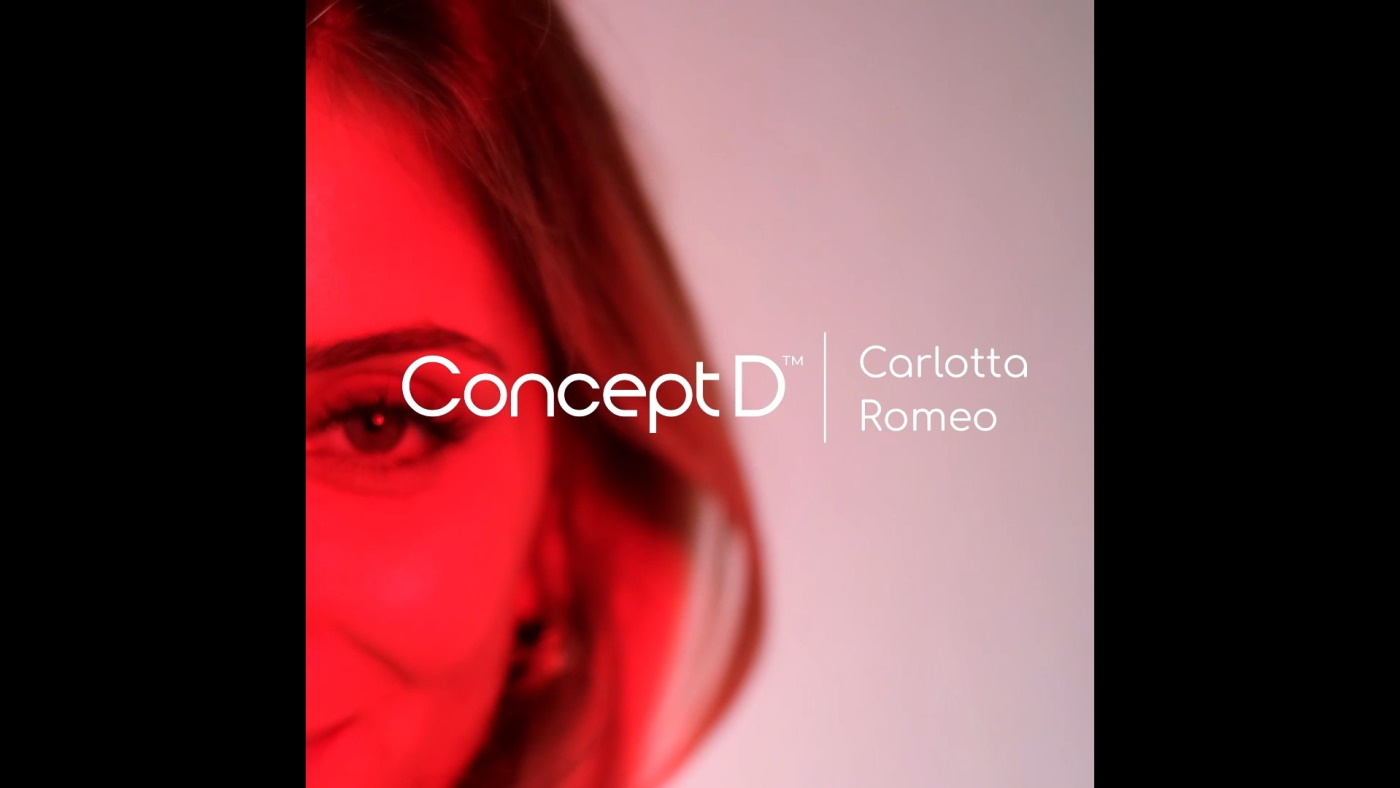 ConceptD: the ideal device for creating, travelling and translating your imagination into reality.
Carlotta Romeo is a very young Product Designer who enjoys the process of analysis and projecting, but, most of all, loves creating things with her own hands. Carlotta chose to study Product Design because to her this path represents a chance to make her ideas come to life, as well as a way to come up with solutions capable of solving other people's problems. …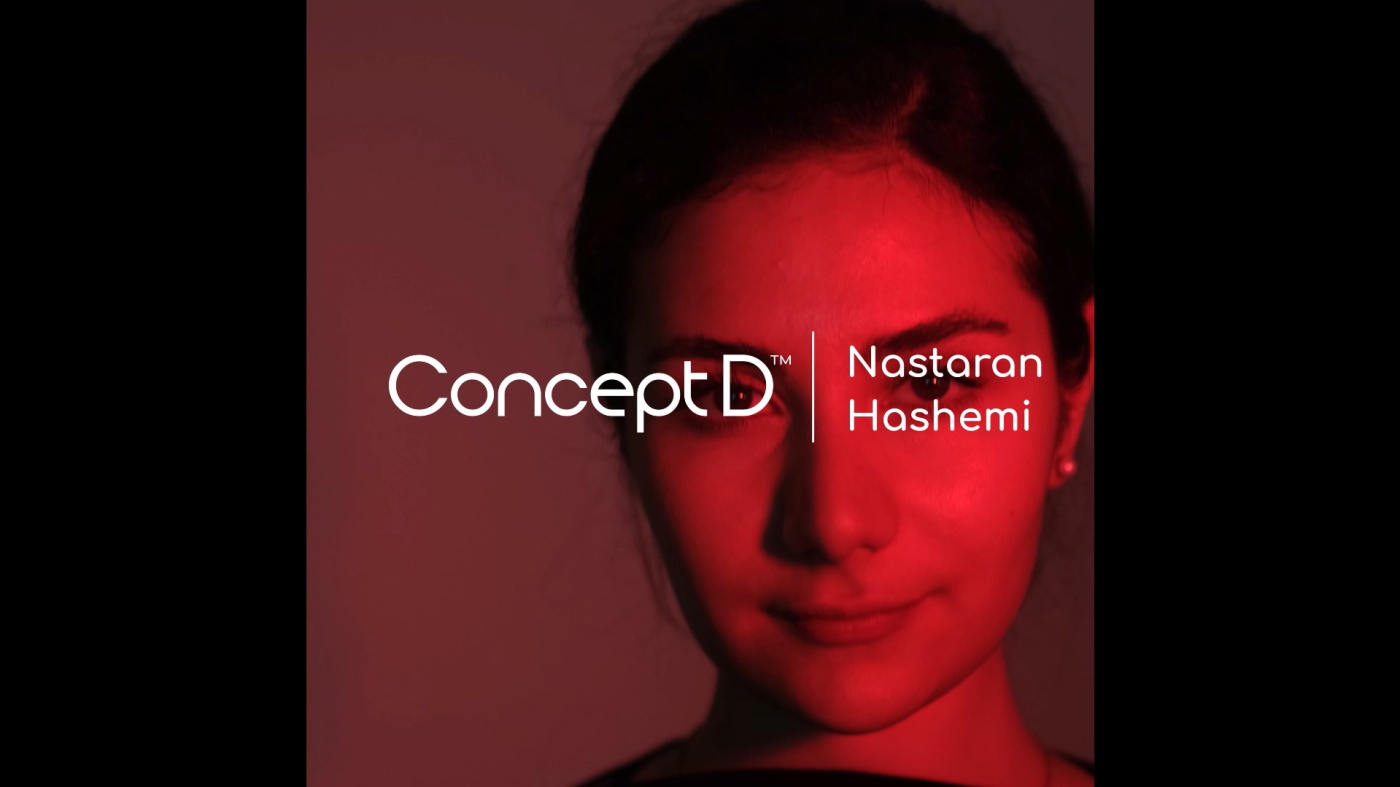 ConceptD: the perfect ally to make, in a Fashion Designer's word, invisible visible.
We used to say that ConceptD allows creators to unleash their full potential, and today we want to introduce you to the first guest of our Create Every Day project who showed us how ConceptD enhances her skills when it comes to drawing her own creations. She is Nastaran Hashem, young and talented Fashion Designer from Iran, who loves spending her life between sketches and fabrics.…
ConceptD devices with Windows 10 Pro meets the leading professional software packages
The ultimate combinations of hardware and software, with certification by Independent Software Vendors, to keep up with your creative workflow.
Your creativity gets to the next level with ConceptD & Adobe Creative Cloud
When inspiration strikes, don't hold back.
Set your creative spirit free with Adobe Creative Cloud and get exclusive advantages:

Register your ConceptD device with an Acer ID and get a 3-months access to Adobe Creative Cloud: over 20 creative desktop and mobile apps of the including Adobe Photoshop, Illustrator, InDesign, Premiere Rush, XD, Acrobat Pro.

The Adobe Creative Cloud membership also includes: 
– the access to Apps and Services, where ever you are
– 100GB of cloud storage, Adobe Portfolio, Adobe Fonts and Adobe Spark.

Plus after the 3 months, you will purchase the students license at special price.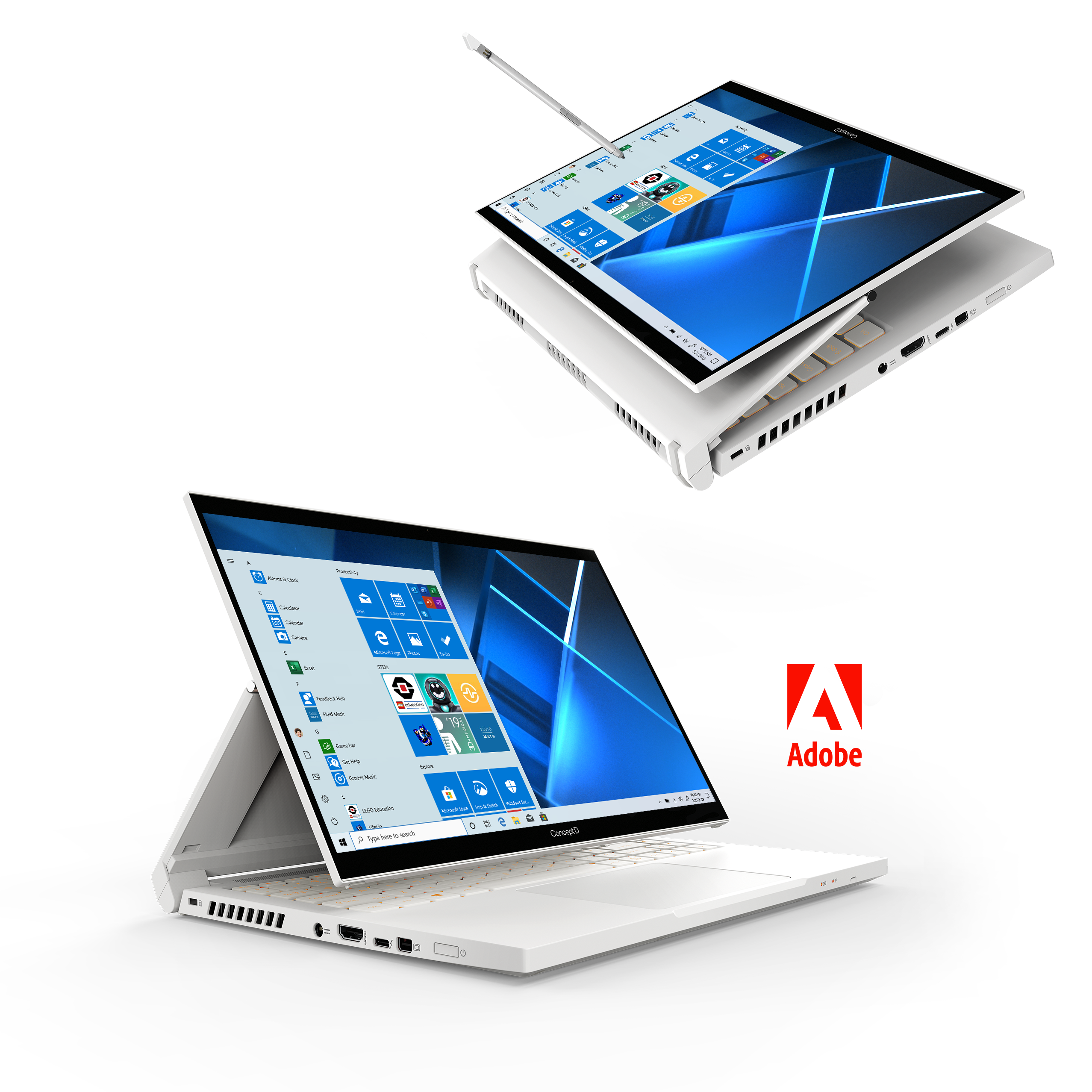 Discover the best companions for 2D designers and creators:
Go beyond the ordinary with ConceptD & MAGIX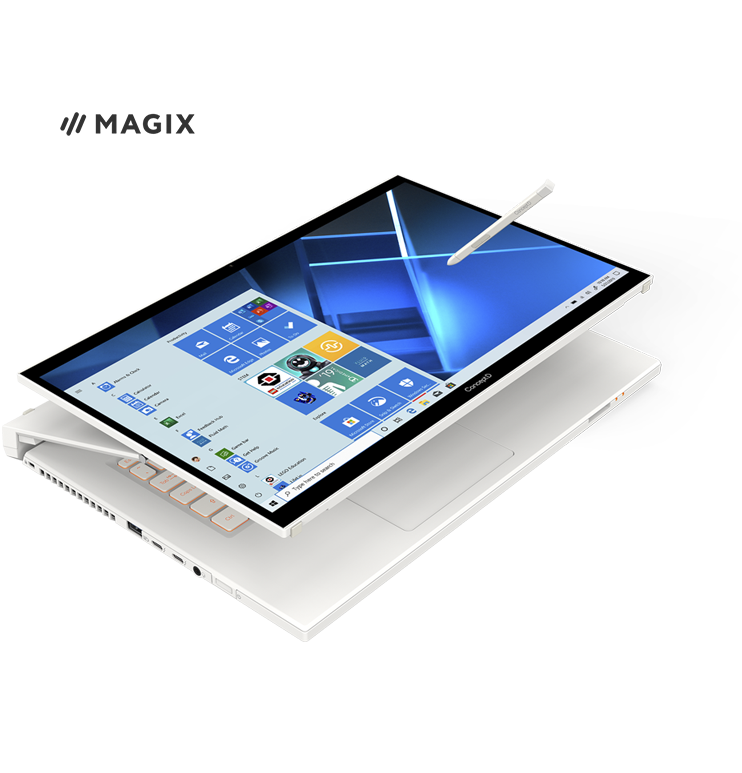 Add exceptional creativity and efficiency to your video and audio production. Purchase a ConceptD laptop and get an additional discount on the already reduced student price for our high-performance creative software:

Open the offer in the Start menu on your new ConceptD device.
Select your Pro Tiles and choose between:
VEGAS Pro – video editing in the fastest cutting environment on the market

SOUND FORGE Pro – the standard for recording, audio editing, and mastering

ACID Pro – the creative DAW for sample – and loop-based music production

Learn more about the software and enjoy your special discount!
Discover the best companions for 3D designers and videomakers:
#CreateEveryDay: the world in the eyes of creators
We've asked our community to reimagine, transform and redefine the world around us and set free their creativity and they answered the call! Digital artists from all around the globe set our ConceptD devices in a background of their choice, adding a daring, unexpected element on the laptop screen.
Check out the best artworks shared on social media with the hashtag #CreateEveryDay.