Esports in Education – Time to look ahead
The author of this article is Adan Huang, Education Training Manager, Acer EMEA
The popularity of Esports grew continuously throughout the global pandemic. Gaming was one of the engaging new ways to keep kids connected to their peers while being forced to remain at home.
In 2021, the population of gamers reached 3 billion worldwide with a 5.3% YoY.
Source: Newzoo
And the Esports market climbed from 1,215 million to 1,823 million during the pandemic period of 2020-2021. (See table below)
The growth indicated in these figures demonstrates how the gaming industry is just waiting for new talent right outside school gates!
 Source: Acumen Research and Consulting
Why Esports Matters: BETT 2022
Although some teachers remain doubtful and hesitant, many education experts and pioneers have already implemented Esports in schools. The British Esports Association (BEA) worked with one of the biggest education publishers, Pearson, to develop an entire UK standard Esports curriculum and introduced it to various institutions.
Thanks to its exponential growth in the educational field, Esports is currently one of the focus themes of the British Educational Training and Technology Show (BETT) – starting from this year's edition. With exclusive content speeches from experts, accounts of hands-on experience and live tournaments, the Esports Hub in BETT 2022 successfully caught the attention of many educators interested in the benefits of gaming in education.
Esports F.A.Q. at BETT 2022
The teamwork and enthusiasm on full display during the BETT tournament impressed attending educators. But many teachers still had inquiries and doubts. Here's a collection of Esports' most frequently asked questions, answered by James Fraser-Murison – one of the best first-line Esports educators.
Question 1: Is Esports education only for professional players?
Similar to traditional sports, only around 2% of Esports players advance to the point of becoming professionals. Nevertheless, this growing industry offers an assortment of other professional roles, such as agency, media and health managers. Take a closer look at this overview of opportunities in the Esports industry:
Question 2: What are the exact benefits of Esports education?
"All these skills are needed for the opportunities around the industry, and they can be developed through the Esports education", James said.
Here are the top 5 benefits Esports education brings to students:
Find the full keynote deck from James Fraser-Murison here.
Why Esports should be in schools
Esports can be the ideal gateway for learning many 21st-century skills like coding, computing thinking and decision making. It's also essential for developing such soft skills as communication and teamwork.
To prepare for tomorrow's challenging, fast-changing world, today's kids must build their confidence and create solid interpersonal connections.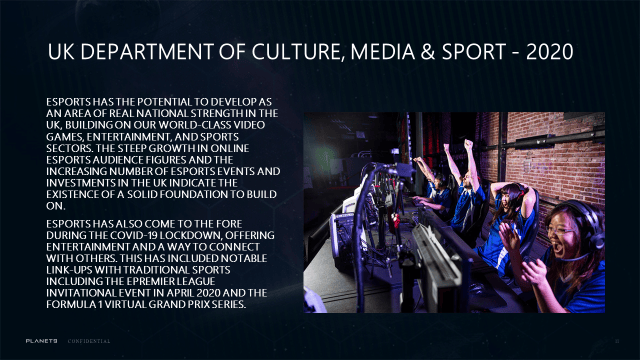 Source: Section 28, Government Response to the Digital, Culture, Media & Sports Selection Committee Report on Immersive and Addictive Technologies, published 8 June 2020
The key to socialisation – one of the greatest benefits of Esports education – lies with communication and development of teamwork skills. So why not change up today by implementing Esports education? You and your students will enjoy the ride!
First steps for Building your own Esports school program
As seen in the experiences shared at the BETT show and BEA and Pearson's curriculum, a successful Esports journey begins with creating a proper Esports environment where both teachers and students can thrive.
Although we know the early stages can look challenging, educators need only to focus on content and activities while setting up the hardware!
Level up Esports Education with Acer
Acer is fully committed to helping schools start their Esports adventure with top-quality, service-ready solutions. As for equipment, Acer stands out with a comprehensive Esports portfolio, including laptops, desktops, monitors and peripherals.
Whenever schools need a place to schedule activities, build Esports teams, or host tournaments, our free-to-use platform, PLANET9, is at their service!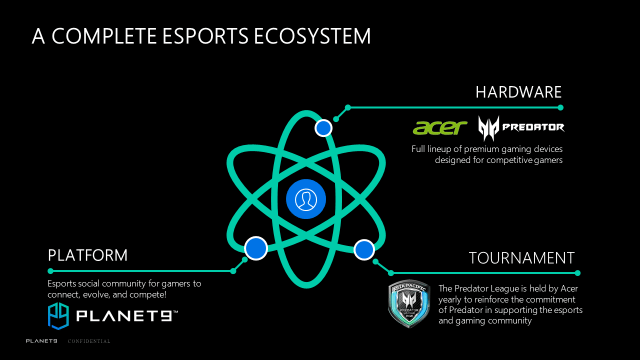 Before you go, don't forget to download our exclusive Esports education starter package here!